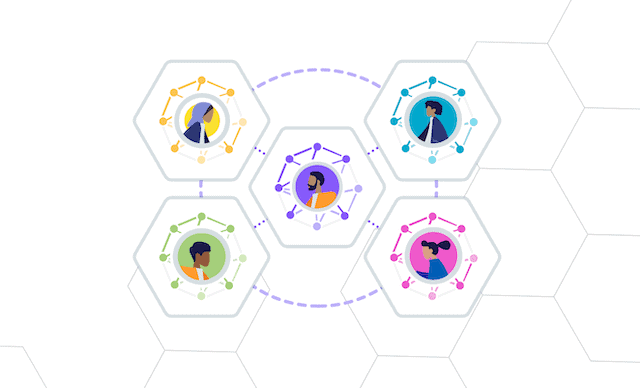 In October, I wrote a blog post suggesting a framework for the social internet in which users own their own data, including social links, original content, and descriptions of their interests. In my proposal, social networks would compete to offer you the best experience using this common pool of information.
If you don't like how Instagram is observing your behavior to sell ads, for example, you can now turn to an alternative site that has access to the same pictures and social connections, and can therefore show you the same material, but now with more privacy.
Similarly, if you don't like Twitter's content policies, you can turn to any number of alternative applications that have access to the same mini-posts, but can apply their own house rules about what they'll display or recommend.
A lot of interesting things can happen, in other words, once individual companies can no longer hoard your information.
As many readers helpfully pointed out in response to my October post, I was not the first person to have this idea. I was particularly pleased to discover an open source project that attempts to implement something more or less exactly in line with this vision, and that's headed by someone who knows a thing or two about the world wide web because, well, he invented it.
The project is named Solid and it was started by Sir Tim Berners-Lee, who I used to occasionally see in the elevator at MIT, as his World Wide Web Consortium was headquartered on the floor below my office in the Stata Center.
The core idea of Solid is that people house their digital data in decentralized servers called Pods. You can run your own Pod server, or use a third-party server hosted by a company you trust. The key is that no one organization controls everything. Instead, as with the classic web, all servers can be accessed using a common protocol.
When a web site or application wants to use some of your data, it must now ask you for permission. Using cryptographic tools, you can then grant the requester access to exactly the information you want it to have, and it can use your permission to go gather this data from the relevant Pods. The reverse can also happen: with the right permission, a service can write new things to one of your Pods, such as adding a new social link, or a note from a healthcare provider.
No one company owns your information, and no company can use your information without you knowing. (Indeed, though not specifically referenced by the Solid project, this scheme might even enable Jaron Lanier's provocative idea of micro-payments in exchange for monetizing your information.)
My short summary here doesn't do justice to the complex technology underpinning Solid. You can find out more at the official project web site, or in this recent profile from Tech Crunch, which includes helpful case studies.
The larger point I want to emphasize is that we don't have to settle for the current configuration of our online existence. There's nothing inevitable about a setup in which a few mega-companies own all of our data and therefore dictate our digital culture.  We can do more than boycotts and legislative threats.
Thirty years ago, one man, working as a technology fellow at CERN, had an idea that completely changed the trajectory of the internet. Why couldn't he — or someone like him — do it again?
#####
My friends at Mouse Books (as featured in Digital Minimalism) are at it again. They just launched a kickstarter for a special edition 3-book holiday collection dedicated to the topic of hell. Seems about right for 2020. If you're looking for a high quality analog alternative to numbing yourself with your phone, check out this new series.