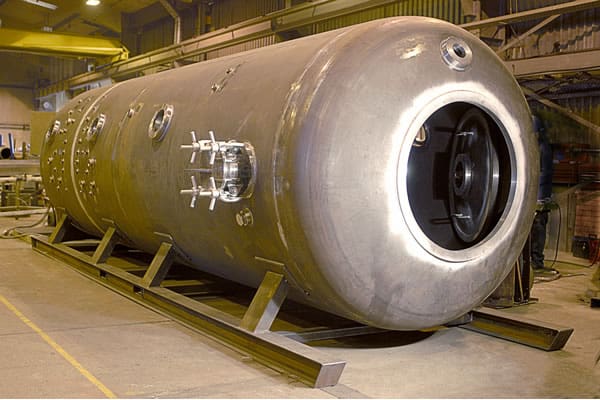 Cook's Colloquium
While I was at MIT, I lived for two years on Beacon Hill. One of my neighbors, I discovered, was the medical thriller writer, Robin Cook (to put things in perspective: I lived in a 500 square foot apartment while he lived in a six-floor, 1833 townhouse).
I didn't run into Cook, however, until he agreed to give a speech at the Beacon Hill Civic Association. Eager to hear more about the life and times of this mega-bestselling author, I marked my calendar and attended the talk.
Cook didn't disappoint. But there was one anecdote, in particular, that caught my attention.
Going Deep
Soon after finishing his general surgery residency, Cook was drafted into the Navy, where he ended up stationed as a ship's doctor on the USS Kamehameha.
The Kamehameha, it turns out, is a nuclear ballistic missile submarine, which means that Cook spent much of his tour underwater, with little to do while the sub made its slow circuits. It was here, in his cramped office, that he began writing his first novel, The Year of the Intern — engaging in what I think we can agree to be some of the (literally) deepest ever sessions of deep work.
After his stint on the Kamehameha, Cook continued seeking out settings conducive to depth. He managed, through a fortuitous connections to Jacques Cousteau (a story for another time), to become involved in the Navy's SEALAB program, where he had occasion to live for weeks, as an aquanaut, in an undersea habitat.
Each stretch in the habitat required up to 13 days in a decompression chamber after surfacing. It was here that Cook saw another, perhaps even more extreme, possibility for deep work. As he recounted at the Civic Association, he had a typewriter brought into the chamber, so that once him and his cremates were locked inside, he could pound away, making progress on his book.
This deep work training soon served Cook well. In the mid-1970's, Cook was undergoing a second medical residency, this one in Ophthalmology at Harvard. In a period of six weeks during this residency, he worked deeply every night on a thriller he eventually titled Coma.
Once published, this book became a massive bestseller. One of the first things he purchased with the money was his historic townhouse in Beacon Hill (at the time he was renting an apartment there). The skill, in other words, that made Robin Cook my impressive neighbor was his well-practiced ability to go deep.