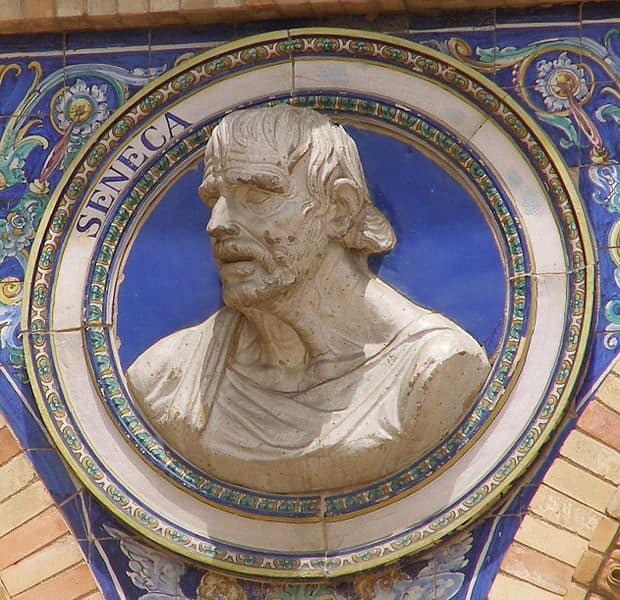 Seneca on the Myth of Free
In Letter 42 of his Epistulae morales ad Lucilium, Seneca touches on the hidden costs of seemingly "free" pursuits. In doing so, he offers to his correspondent — Lucilius, the procurator of Sicily — a warning that resonates strongly today:
Our stupidity may be clearly proved by the fact that we hold that "buying" refers only to the objects for which we pay cash, and we regard as free gifts the things for which we spend our very selves.

These we should refuse to buy, if we were compelled to give in payment for them our houses or some attractive and profitable estate; but we are eager to attain them at the cost of anxiety, of danger, and of lost honour, personal freedom, and time; so true it is that each man regards nothing as cheaper than himself.

(– From Letter 42, Paragraph 7 of the Richard Gummere translation)
Over a billion people currently use Facebook — many at the cost of anxiety, lost honor, personal freedom, and certainly time. If asked why, however, many would reply, "why not?"
The service is free, conventional wisdom tells us, so no matter how minor the benefits (which tend to orbit around a generalized fear of missing out), they're still more substantial than the cost.
But as Seneca points out, this assessment is misguided because it ignores the human toll of social media.
Unless we find value in our personhood, our attention autonomy, and our potential for real connection and creation, we'll continue to be pushed around by media companies who convince us to throw this all away for trinkets.
(For a concrete alternative to this state of affairs, see Rule #3 from Deep Work, which details an approach to tool selection which forces you to consider the role of a new digital service in the full picture of a life well-lived before it can claim your time and attention.)
Until then, it seems, as Seneca warned Lucilius: each man truly does regard nothing as cheaper than himself.
(Hat tip: Steve A., who sent this to me, and Tim Ferriss, who [likely] brought this quote to Steve's attention / photo source)