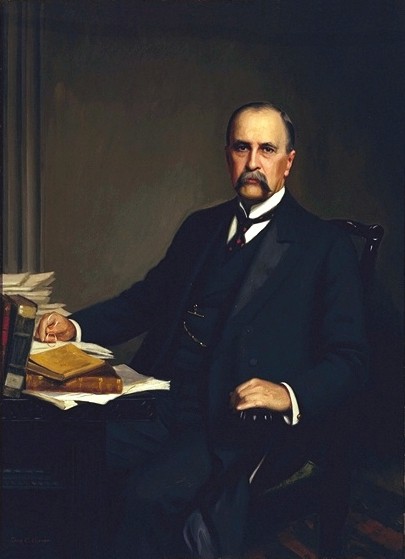 Sir William Osler is one of the most important figures in the founding of modern medicine. In 1910, he published a book titled Aequanimitas: With Other Addresses to Medical Students, Nurses and Practitioners of Medicine. It builds on a farewell address he gave at the Pennsylvania School of Medicine in 1889, and details his thoughts on what it takes to thrive in an intellectually demanding medical field.
As one of my readers helpfully pointed out recently, chapter 18 of this book contains the following prescriptive gem about how to succeed in an endeavor that requires you to create value with your mind:
"Let each hour of the day have its allotted duty, and cultivate that power of concentration which grows with its exercise, so that the attention neither flags nor wavers, but settles with bull-dog tenacity on the subject before you. Constant repetition makes a good habit fit easily in your mind, and by the end of the session you may have gained that most precious of all knowledge—the power of work."
What struck me about this quote, in addition to it being a nice endorsement of the deep life, is that it comes from an educator. To Olser, it was clear that training a new generation of thinkers required teaching students how to actually put their mind to productive use, which is hard, and requires "bull-dog tenacity" before it becomes a "good habit."
We don't teach this any more.
Modern educational institutions care a lot about content: what theories we teach, what ideas students are exposed to, what skills they come away knowing. But we rarely address the more general question of how one transforms their mind into a tool well-honed for elite-level cognitive work.
We have, in other words, largely given up talking explicitly about this element of the intellectual life. This might be in part because it seems too pragmatic and not sufficiently lofty. I suspect it's also due in part to the fact that educators themselves, drowning in a sea of email and unchecked administrative obligations, don't feel comfortable pushing a lifestyle they don't themselves lead any more.
But regardless of the reason, this omission is almost certainly made to our culture's detriment. I suspect (though can't yet prove), that an educational institution that unapologetically made deep work a core principle, would not scare off a generation used to staring at screens, but instead find itself deluged with applicants hungry to taste a more meaningful mode of existence.