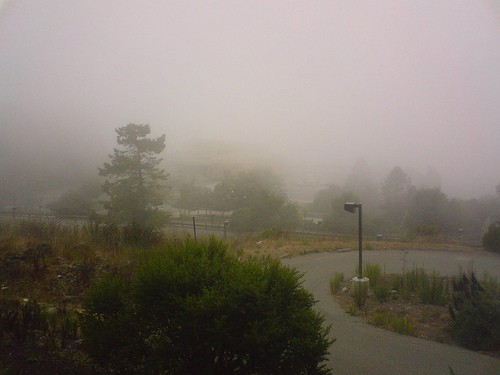 Battling the Beast
A couple weeks ago, I made a brief visit to Berkeley, California, for a wedding. My wife, Julie, had to take a conference call the first morning after we arrived, so I decided to get some work done myself. I didn't bring a computer, so "work" couldn't mean e-mail replying (the standard instinct in this situation).
Instead, I decided to log some hard focus hours on what I like to call The Beast: a particularly vexing theory problem that my collaborators and I have been battling for many months.
I got some coffee and headed toward the Berkeley campus on foot. It was early, and the fog was just starting its march down the Berkeley hills (as shown above).
I eventually wandered into a eucalyptus grove: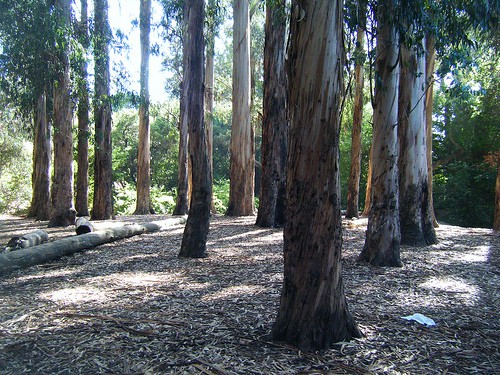 Once there, I sipped my coffee and thought.
Our existing strategy for The Beast included a complicated algorithm which none of us looked forward to analyzing. Deploying a trick I learned while a grad student, I avoided needing to understand why the complicated algorithm worked by instead turning my attention to understanding why simpler strategies failed (I'm surprised by how often the study of things that break lead to simple things that don't).
After only an hour, which included a strategic fill-up at the Free Speech Cafe, I had an idea for a more concise (and easier to analyze) algorithm that seemed to work.
I realized, however, that there's a limit to the depth you can reach when keeping an idea only in your mind. Looking to get the most out of my new insights, and inspired by my recent commitment to the textbook method,  I trekked over to a nearby CVS and bought a 6 x 9 stenographer's notebook.
(I discovered this notebook style when writing HIGHSCHOOL SUPERSTAR, much of which I outlined while walking by the Charles River — they're sturdy and easy to use when not at a desk).
I then forced myself to write out my thoughts more formally: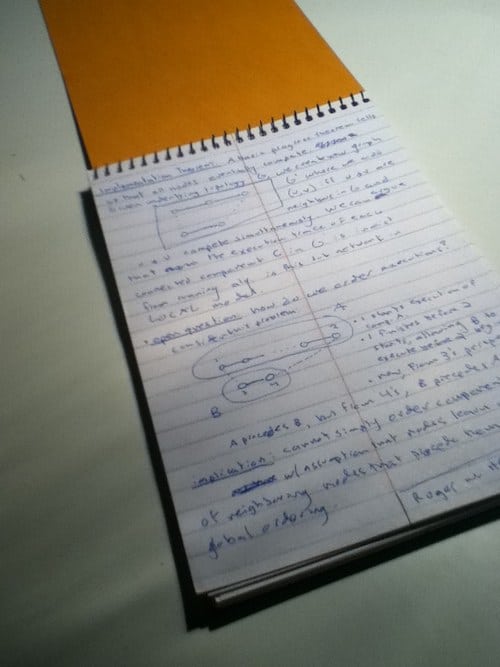 This combination of pen and paper notes with the exotic context in which I was working ushered in new layers of understanding. Our battle with The Beast continues, but in the latest draft of our solution in progress, these Berkeley simplifications play a useful role.
Adventure Work
I'm telling this story because it sparked a realization. Back in my student advice days, I was a promoter of adventure studying — a tactic where you tackle schoolwork in exotic locations, such as here…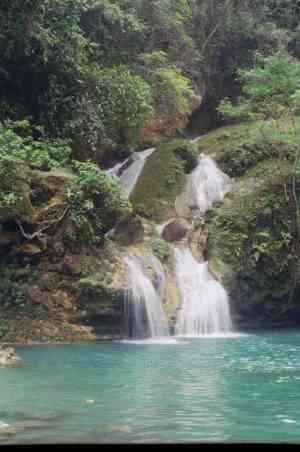 …where one of my readers prepared for an important Chinese exam (which he aced), or here…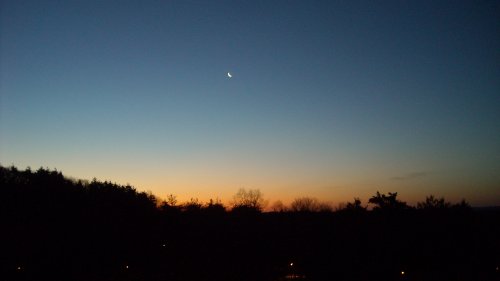 …which is a view from the rooftop of a campus building where another of my readers would sneak out to crack tricky problem sets.
The motivation for adventure studying was two-fold:
Changing your context makes the work seem fresh and allows you to tackle it with new creativity and energy.
Going somewhere exotic separates you from common distraction urges.
My experience in Berkeley helped me realize that this same adventure tactic should work for non-student work as well. When faced with a core responsibility — something that draws on and develops the ability that makes you rare and valuable — the same two motivations listed above apply to adventure work just as much as adventure studying.
This explains why a couple hours outside in the eerily unchanging northern California weather could produce more insight than days of work back at my office.
Do you adventure work? If so, share your story and a photo…
#####
This post is part of my Craftsman in the Cubicle series which explores strategies for building a remarkable working life by mastering a small number of rare and valuable skills. Previous posts include:
#craftsmanincubicle