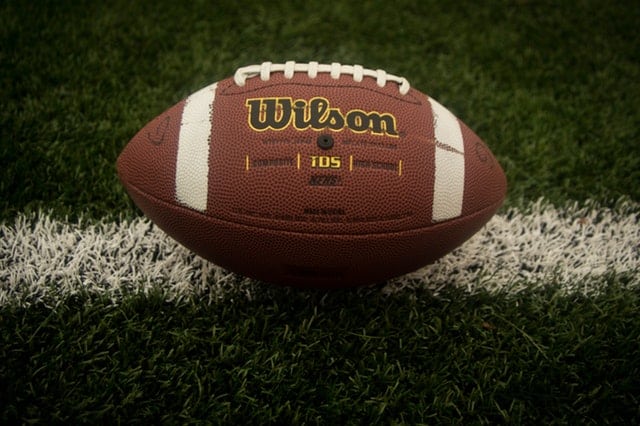 Earlier this week, at the NFL owners meetings, Kliff Kingsbury, the new head coach of the Arizona Cardinals, revealed a new rule for team meetings: "cellphone breaks."
As reported by ESPN, Kingsbury introduces these breaks every 20 – 30 minutes during team gatherings. As he explained:
"You start to see kind of hands twitching and legs shaking, and you know they need to get that social media fix, so we'll let them hop over there and then get back in the meeting and refocus."
Many concerned readers sent me this article, and with good reason. It's an extreme case of a techno-philosophy that I facetiously call the kids these days mindset, in which parents, educators, bosses and (it now seems) coaches shrug their shoulders when confronted with the impacts of highly addictive technology on young people.
This football example is useful because it so clearly highlights the shortsightedness of this strategy.
(Do you know what lasts much longer than 20 – 30 minutes? NFL games. And there are no phone breaks once you're on the field.)
Instead of accommodating his player's twitching hands, therefore, perhaps Kingsbury should see this reaction as a crisis. Elite level sports require phenomenal concentration. Even a small epsilon degradation in this ability can be the difference between a cornerback disrupting a play or being burned on a slant, which itself can be the difference-maker in a game.
Most coaches would never tolerate a habit that was clearly harming their players' physical fitness, regardless of how popular it was in the general public. The same standards should hold for their players' cognitive fitness.
The broader point here, however, is that these standards should also extend to less obvious applications of this mindset, such as when a teacher concedes to student demands to replace written book reports with YouTube videos, or a parent shrugs off a child's Fortnite addiction.
Part of growing into a meaningful and impactful adult life is developing the ability to replace what's fun with what's important. This process is hard, and therefore requires, for lack of a better word, some good coaching.
#####
Unrelated administrative note: My friend Scott Young, who is soon to publish a book on Ultralearning, opened his famed Rapid Learner course this week for new students. If you're interested in high performance learning techniques for professional or personal development reasons, it's worth a closer look.