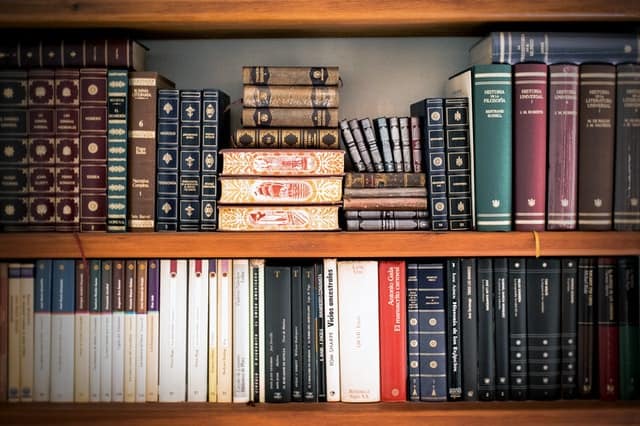 Each month I strive to read five books, from a variety of genres and levels of seriousness. By popular request, I try to list the books I read here in my newsletter. Below are the books I read in February 2022.
[Note: I recently realized that I forgot to write a post about my books for January 2022. Whoops! Fortunately, you can watch me discuss my January reads in this clip taken from my podcast.]
The Loop 
Jacob Ward
Science journalist Jacob Ward warns about a future in which AI technology forms a tight cybernetic feedback loop with the biases ingrained into the human brain, pushing our day-to-day existence in frightening directions. It's sort of like a version of The Terminator in which Danny Kahneman plays a starring role. As longtime readers and listeners of mine know, a big theme in my techno-criticism is the under-appreciated degree to which technologies exert powerful, unintended consequences on our personhood and culture, so Ward's warning hits a sweet spot with me.
Of Mice and Men
John Steinbeck
I stumbled across this 1937 classic on the shelf of my personal library and realized, with a start, that I had never really read any Steinbeck. I figured this narrow but deep tale of Lennie and George's search for work would be a good place to start. Steinbeck deploys a standard third person omniscient narrative style that avoids all the flash of the modernists, and then postmodernists, that soon after took over the literary scene. But in his hands, it's enough. I still think about the ending.
Cathedral of the Wild
Boyd Varty
The memoir of Boyd Varty, who is my age, but unlike me, grew up in the wilds of South Africa on the pioneering Londolozi Game Reserve. I picked up this book after hearing Varty's recent appearance on Tim Ferriss's podcast and I wasn't disappointed. Here's just a partial list of some of the things Varty experienced in his childhood: being attacked by a crocodile; having a deadly poisonous black mamba slither over him; learning the art of lion tracking; having Nelson Mandela retreat to his house to rest and recover after being released from prison. I hope HBO has already purchased the rights to the Londolozi story: it's the definition of epic.
Voices in the Ocean
Susan Casey
I'm a big fan of Susan Casey, who has perfected a style of nature journalism that's built around a narrative of personal adventures. (I recommend you start with The Devil's Teeth.) Casey's latest is about dolphins, and in particular, their troubled relationship with humans. True to the Casey formula, she soon finds herself in pseudo-danger, journeying to the infamous, organized crime-protected Japanese dolphin-hunting grounds featured in the Oscar-winning documentary, The Cove, and making her way to some seedy bars in the Solomon Islands to investigate a failed Dolphin export scheme. Perhaps the most interesting part of this book is what happened to Casey after she published it: moved by the experience, she quit her high-stress job as an immensely successful magazine executive to live in Maui and pursue a slower life more connected to the ocean. I would love to read a book about that!
Living with a SEAL
Jesse Itzler
I found this book in a Little Free Library walking around my hometown of Takoma Park, Maryland. It's the story of what happened when musician and entrepreneur Jesse Itzler (husband to Spanx founder, Sara Blakely) hires David Goggins, an ex-Navy SEAL known for his heroically grueling fitness exploits, to live with him and train him for a month. My muscles are sore just thinking about all the crazy workouts Goggins makes Itzler undertake. The book was light and fun, but it makes a lot more sense if, like me, you first read Goggin's mega-bestselling memoir, Can't Hurt Me.