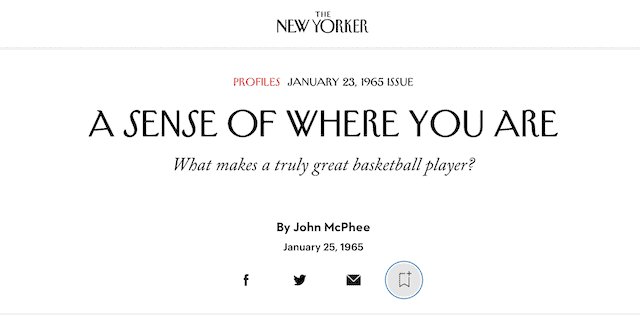 Earlier this week, the writer John McPhee turned 91. One of the nice things about McPhee's birthday, in addition to it providing an occasion to celebrate his incomparable output, is that it usually leads to one of my favorite writerly quotes spreading around the internet.
By any reasonable standard, McPhee is productive. He's published 29 books, one of which won a Pulitzer Prize, and two of which were nominated for National Book Awards. He's also been penning distinctive articles for The New Yorker since 1965. And yet, he rarely writes more than 500 words a day.
When asked about this paradox, McPhee famously quipped:
"People say to me, 'Oh, you're so prolific'…God, it doesn't feel like it—nothing like it.  But, you know, you put an ounce in a bucket each day, you get a quart."
This is a perfect summary of slow productivity. Being frantically busy in the present moment has very little to do with whether or not in the future you'll look back at your career with pride about what you've accomplished.
(If you're looking for another way to honor McPhee this week, I recommend reading his very first article for The New Yorker, a profile of Princeton basketball star, and future senator, Bill Bradley.)