The Contest Begins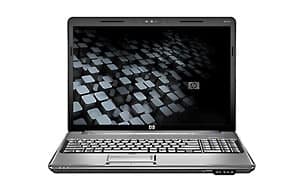 Last week I announced the Freshman 15 Contest. If you'll recall, Study Hacks is one of 15 different student blogs that are each giving away a brand new HP Pavilion dv entertainment laptop, plus a 500 GB external hard drive, and a docking station, and a PhotoSmart printer, and lots of software, and…well, let's just say it's a contest worth winning.
Today, our contest begins! The official rules are below:
How to Enter the Contest
Here are the rules for the Study Hacks contest:
Send me an e-mail at author [at] calnewport.com that describes:

(a) Why you need a laptop (e.g., you don't have one, or the one you have is terrible); and
(b) An innovative, laptop-related study hack you would deploy if you won the laptop (i.e., I would spend each Sunday morning in the outing club's forest cabin writing up a study guide for my history courses).

I must receive the e-mail by midnight EST on Tuesday, October 7th.
My judging will be subjective. I will evaluate how much you need the laptop and the innovativeness of your proposed study hack. The need factor will likely be more important than the innovation factor.
In the meantime, remember, after my contest there are still 11 more chances to win. Here are the blogs giving away laptops after me:
This should be fun…