An Offer I Couldn't Refuse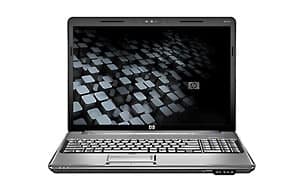 A few weeks ago I received an interesting call from HP. They wanted help spreading the word among college students about their Pavilion DV series of laptops. Here was their pitch: they would choose 15 college blogs, and give us each a free laptop to give away however we want. No strings attached.
My reaction: sure! I'm more than happy to send free expensive stuff to my readers. (Full disclosure: I get nothing out of this deal except the pleasure of giving away something shiny.)
So here's how things are going down. Each of the fifteen blogs they chose will run their own contest and give away their own laptop. The Study Hacks contest will begin on October 2nd. On this date I will announce the official rules. You will then have one week to enter before I choose the winner.
The full prize package includes: an HP Pavilion dv7t entertainment laptop, a 500 GB media drive, a docking station, and a PhotoSmart printer. (Not bad for a stupid blog contest.)
I'm not a gadget guy, but from what I understand the dv7t is a "desktop replacement" focused on "entertainment." You can read smarter peoples' reviews here and here.
Notice, PC World ranked it "superior." I don't know their rating system, but I assume that means it's not a bad thing to win.
The other review notes: "with its 2.53GHz Core 2 Duo T9400 processor and 3GB of RAM, HP Pavilion dv7t get the score of 98 in PC Advisor WorldBench."
I have no idea what that means.
Below is the official schedule of all 15 laptop give-aways. For each site I've listed when their contest will begin. In all cases, the winner will be announced exactly seven days later:
The Freshman 15
I Want Your Advice for Designing the Contest
If you're interested, keep your eyes open in early October for the announcement of the Study Hacks contest rules. In the meantime, let me know if you have a suggestion for our contest — I'm still brainstorming possible ideas.