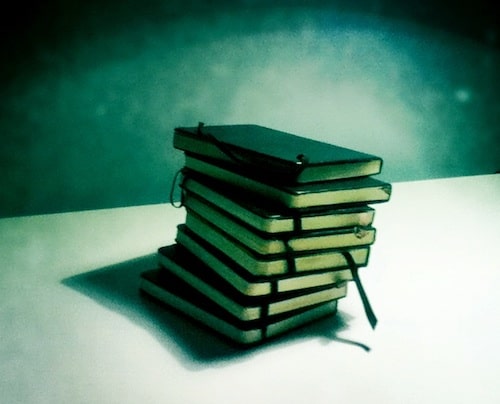 Personal Hacks
A reader recently noted the following:
It strikes me that you haven't said much at all on your blog — or for that matter, in your books — about how one 'succeeds' at one's personal life.
It's true that I tend to keep things professional here at Study Hacks. But this doesn't mean my personal life escapes similar scrutiny.
Exhibit A is the stack of moleskin notebooks shown at the top of this post.
They're all full.
I keep one such notebook with me at all times for recording any "important thought" that I might want to revisit later during my monthly check-in. Some of the ideas, of course, relate to my work as a professor or a writer. The page below, for example, which is from September 2, 2010, shows the genesis of my Romantic Scholar series (though, at the time, I was calling it, ill-advisedly, the "aesthetics of student knowledge" series):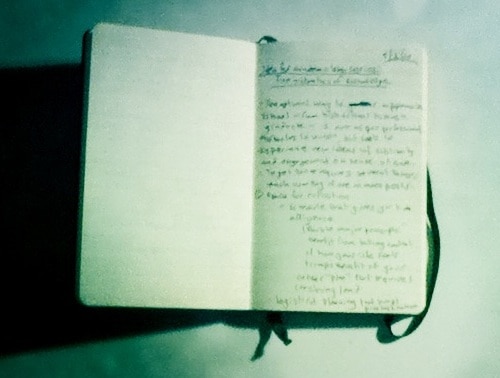 At least three-quarters of the notes, however, deal with living a better life outside of work. In other words, I put a lot of thought into hacking the personal — I just tend to be too private to share.
To understand my hesitance, I present Exhibit B: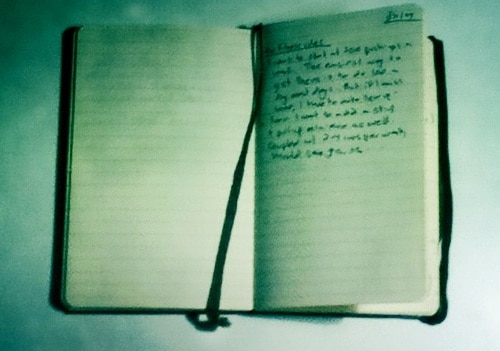 This page, recorded on May 21, 2009, is one of several entries on the importance of the "500 push-ups project." Something which I clearly deemed urgent.
Don't ask…