The Unconventional Scholar is an occasional series, written in the style of my book How to Win at College, that offers unexpected but surprisingly effective tips for getting more out of your college experience.
Sorry Mom and Dad…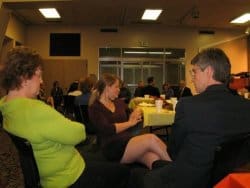 If your parents are footing your tuition bill, you owe it to them to take your classes seriously. They can demand to know how you're doing and even hold you to account for slacking. (If you don't like it, you can scrounge up the $40,000 a year). There is, however, one area where I suggest you leave them completely in the dark: your choice of major. Don't mention a word to them. Refuse to hear their opinion. Don't solicit their advice. Wait until after you've already filed the papers before you break the major news.
I'm sorry parents, but there's a very good reason for their secrecy: some of the happiest students I've encountered are those who chose their major entirely on their own for no reason other than it seemed really cool.
If you remember my article on the research of Ryan and Deci, a pair of psychologist from the University of Rochester, this observation shouldn't surprise you. These researchers have repeatedly shown that tasks that are extrinsically motivated drain energy and willpower. Over time, they become harder and harder to continue. The effect is so subtle that even societal pressure — for example, a major being generally understood to be a practical choice — can act as extrinsic motivation, making an activity increasingly hard to continue.
Here's what I've observed: Students who choose a major because it was expected or to please their parents are much more likely to burn out by their junior year. Even if they have good study habits and a light activity load, the draining effect of extrinsic motivation can build up a terrible resentment toward school work. Becoming an engineer because your parents think the liberal arts are "soft" is a quick route to mild student depression and falling grades.
But what are you going to do with a music history major!?
I've heard all the objections before. Some are valid. But I don't think any are powerful enough to outweigh the negative consequences of an extrinsically motivated major choice. Let's cover the big two:
Without a "practical" major you'll never get a job. See this past article. The research is pretty clear. You need a technical major to get a technical job. Technical jobs pay slightly better than non-technical jobs. Beyond that, your choice of major doesn't matter for your future job prospects or pay. Trust me, the slightly larger paycheck of the technical majors doesn't justify majoring in these fields if you don't love the subject — you'll just go from hating college to hating your job.
It's a parent's right to have a say in how their tuition money is spent. I agree. In the broad sense. Don't tolerate your son partying away $40,000 a year. But when it comes to this one thing, I'm telling you, I've seen it dozens of times — even hinting that you like or dislike a given major can push a student into crisis. It's frustrating, I know, but it's just the way the brain works. If you don't let this decision — this one decision — come from inside, trouble can brew.
So to you, college student, I urge a bold step. Tell your parents that you take your academics seriously and appreciate their input. But when it comes to your major, they need to step back and trust you to do what you want to do.
(Photo by FirstBaptistNashville)