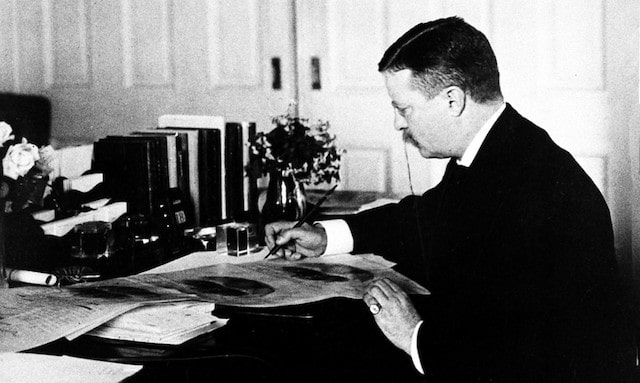 One of my colleagues at Georgetown recently pointed me toward a 1902 letter that Theodore Roosevelt sent to his son Kermit, who at the time was at boarding school.
Here's the passage that caught my attention:
"I am delighted at all the accounts I receive of how you are doing at Groton. You seem to be enjoying yourself and are getting on well. I need not tell you to do your best to cultivate ability for concentrating your thought on whatever work you are given to do—you will need it in Latin especially."
As readers of Deep Work know, I've previously highlighted Teddy's fabled powers of focus as playing a critical role in his rise, so it's not surprising that he's emphasizing this same skill to his son. What strikes me, however, is that this recommendation isn't standard for all students.
The connection between concentration and effective thinking is well-understood by this point, and yet few curriculums, at any level of education, aim to help students cultivate this ability. I can think of few meta-skills more important in an increasingly symbolic and complex culture than the ability to lock in on an abstract challenge and see it through to a useful conclusion. But we rarely talk about what it actually feels like to think hard, and how to get better at it.
Teddy prefaced  his letter to Kermit by saying "I need not tell you." The implication being that his advice on concentration was well-worn. I'm not sure that it remains so obvious in our current moment.