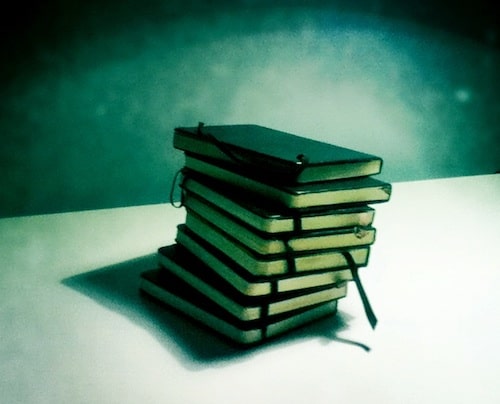 I've been using Moleskine notebooks since 2004, when I bought my first at the MIT bookstore. As I discuss in Digital Minimalism, high quality paper notebooks like Moleskines have historically played an important role in self-development because they provide a method to structure your interior life.
Thoughts, concerns, ideas, aspirations: these flow constantly through our consciousness. Ink on paper puts a stake in the ground that you can cling to amidst this turmoil, enabling you to build some scaffolding on which to organize these musings, while the persistent nature of the medium allows you to witness an evolution of this structure as you fill more pages over time.
This hard work of self-reflection is slow. It generates no "likes" and it doesn't instantaneously banish boredom. No one else will read your notes and applaud your virtue or wit, and your future self will likely cringe at what you record now.
But without these efforts you're adrift: pushed by whims, manipulated by attention economy contraptions, taking one step backwards for each step forward in your attempts to build a deep life.
I was prompted to write this post after someone pointed me toward the distressing fact that Moleskine started a social network called myMoleskine. It allows people to publicly share their notes and follow other Moleskine users. A development for which I have only one official reaction: Sigh.