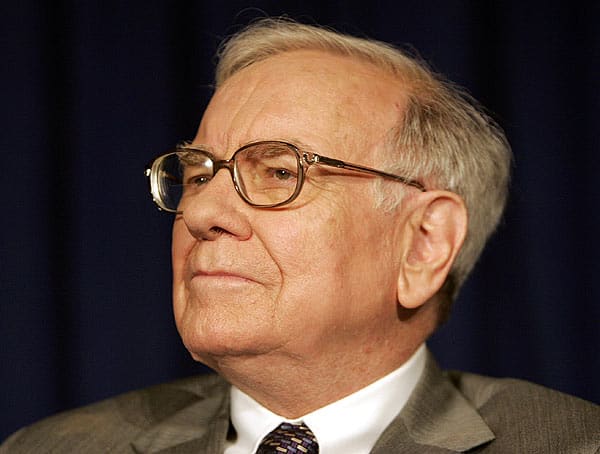 A Buffett of Advice
My friend Eric recently sent me an article describing advice Warren Buffett once gave an employee.
In the article, Buffett wanted to help his employee get ahead in his working life, so he suggested that the employee list the twenty-five most important things he wanted to accomplish in the next few years. He then had the employee circle the top five and told him to prioritize this smaller list.
All seemed well until the wise Billionaire asked one more question: "What are you going to do with the other twenty things?"
The employee answered: "Well the top five are my primary focus but the other twenty come in at a close second. They are still important so I'll work on those intermittently as I see fit as I'm getting through my top five. They are not as urgent but I still plan to give them dedicated effort."
Buffett surprised him with his response: "No. You've got it wrong…Everything you didn't circle just became your 'avoid at all cost list.'"
An Important Reminder
I read this story on Scott Dinsmore's site, where Scott explains he heard it from a friend who heard it from the employee in the story: so some details have likely been mutated during this multi-hop dissemination.
But the story nevertheless resonates because it promotes a truth that I think is vital to remember in our current networked age: spending time on lower priority goals, even though they're helpful and generate value, can leave you worse off than if you had avoided them all together.
The logic supporting this observation is simple.
Your highest priority goals return significantly more value per unit time invested than your lower priority goals.
In addition, your time and attention are limited.
It follows that effort invested on your lower priority goals steals effort from your higher priority goals.
If you spend time on the lower priority goals, therefore, your total quantity of value produced is reduced.
The reason I describe this lesson as particularly vital to our current age is that the behaviors that consume more of our time and attention — e.g., social media, web surfing, chronic networking  — often fall onto the low priority end of Buffett's List of Twenty-Five.
These behaviors are sold to us with the promise that they offer some benefit (e.g., "you never know, the contact you make on Facebook might end up bringing you new business") — but they do so at the cost of stealing time from the harder efforts that are guaranteed to return a lot of benefit (e.g., make your product too good to be ignored).
It's with this in mind that it's useful to remember Buffett's caution: Don't just prioritize what's most important, but support this prioritization by avoiding everything that's not.
#####
For another take on this idea see Tip #2 in my 2008 article on the Steve Martin Method — the article, interestingly enough, in which I first mentioned his advice to "be so good they can't ignore you."