The Lecture After Last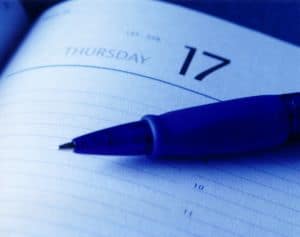 In a talk given at the University of Virginia, soon after his famous Last Lecture, the late computer scientist Randy Pausch tackled an apropos subject: time management. Early in the talk, he revealed an interesting tidbit:
"When I meet with my new grad students," he said, "I ask them how much their time is worth."
His goal was to get them thinking about their time as a valuable commodity. It costs a university around $80,000 a year to support a doctoral student (sadly, only a small fraction of that is passed on in the student stipend). If you follow the standard grad student schedule, showing up in the afternoon and working into the night, then your time is being valued at around 30 to 40 dollars an hour.
As a wise advisor, Pausch wanted his students to realize that to justify this cost, they needed to think carefully about what they did with their day. Academic work should be dispatched efficiently. Research efforts should be focused on making real progress on important projects. Distractions, from long e-mail exchanges to installing the latest and greatest software (a curse among computer science types), should be left for non-work hours.
A similar cost equation exists for undergraduates. It costs a good university around twice the tuition cost to keep a student on campus, so, for an undergrad, a combination of parents, the school, the government, and perhaps the bank, are valuing his or her working hours around this same amount.
With this in mind, think about how you spent your time this past week. How many of your work hours were worth what they cost? How would your schedule and habits change if you eliminated low-value work from your life altogether?
I'm having an interesting time trying to answer these questions for myself. What I do know is that they're intriguing ideas raised by someone who knew a little something about the scarcity of time and how to get the most from it.