Jon Dismisses Grades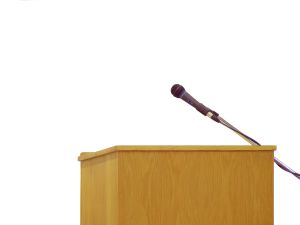 Yesterday, Jon Morrow wrote a guest post on the Brazen Careerist blog. It was titled: Why I Regret Getting Straight-A's in College. It subsequently got picked up by Life Hacker, and, as you might imagine, has since been making the rounds.
In light of my experience with this issue, I want to offer a rebuttal. I don't agree with Jon. But I do like his post. It is well-reasoned and rational — a perfect starting place for a polite, insightful debate.
Five Reasons Why Jon Regrets Getting Straight-A's
Jon lists five main reasons why he regrets getting straight-A's in college:
"No one has ever asked about my GPA."
"I didn't sleep."
"I've forgotten 95% of it."
"I didn't have time for people."
"Work experience is more valuable."
For the sake of concision we can combine (2) and (4), as they both describe the same problem: good grades require too much study time. And we can also combine (1) and (5), as they both tackle the question of what matters when applying for a job. With these combinations complete, we can now tackle the main arguments in turn:
Argument #1: Employers Don't Care About Your GPA
Jon argues:
I interviewed with lots of companies, received a total of 14 job offers after graduation, and none of the companies asked about [my GPA].
Grades are rarely discussed in job interviews. Does this mean they don't matter? Of course not! Grades play a crucial rule in the hidden first step of the interview process: the resume screen.
When an organization has a competitive entry level position open, they are going to receive resumes from more candidates than they have time to interview. Accordingly, they perform a quick triage. Their focus: where you went to school, your grades, and, if relevant, work experience. If your grades are low, you will probably get tossed aside without ever being granted an interview.
The reason employers don't bring up your grades in an interview is because there is no need. They already know your GPA. It's a big reason why they agreed to interview you. Now it's time to move beyond your marks and convince them you have the other skills necessary to be a good hire.
This reality does not just apply to investment banks and consulting firms. Almost any company that is hiring an entry level position needs some method of triage. This includes non-profit organizations. Do you want to save the world? Or join Teach for America? You better have a good GPA. These do-gooder firms are notorious for screening entry-level resumes on grades. (They get a lot of applicants, they can afford to choose the best.)
In short: a mediocre GPA will close a lot a entry level doors. Unless you are definite that you want a job in an industry that does not care at all about GPA (for example, the freelance writing gig mentioned by Jon in the post), you should think twice before drastically narrowing your options with a low average.
Argument #2: Getting Straight-A's Devours Your Free Time

Jon argues:
Unless you're a super genius, getting 37 A's is hard work…I had lots of opportunities to build a huge network. But I didn't have time.
This is an argument I hear frequently. It's 100% false. It pops up so often because it is built upon the deceptively appealing logical fallacy of the false dichotomy. Jon implicitly assumes the following choice:
Work 60-100 hours a week and score straight A's.
Work much less and score mainly B's.
Faced with this choice, (2) is the obvious way to go. Working 100 hours a week in college would be terrible! But this dichotomy assumes that grades are mainly a function of how many hours you spend. As loyal Study Hacks readers know, this is false. Your grades are a combination of: how you study, your energy when you study, and time spent. Smart strategies for the first two can keep the third really small.
Case in point: I studied much less than most people I knew in college, but my GPA was higher than Jon's, who, as he describes, was "obsessed" with getting an A+ on every assignment. Most students who e-mail me success stories, emphasize not just that their grades are higher, but that they are studying much less now that they've cleaned up their habits. The real choice is:
Study with bad habits for 60 – 100 hours a week and get A's.
Study with good habits for much less time and get A's.
Study with bad habits for much less time and get B's.
Faced with this more accurate choice, (2) becomes the best option. What Jon really regrets is having terrible study habits that ate up all his time. The goal of getting good grades is not to blame. Focus on being efficient to solve the problem.
Argument #3: I've Forgotten 95% of It
Jon argues:
I majored in English Literature and minored in Communication Theory…I spent all my time reading classic literature and memorizing vague, pseudoscientific communication theories. Neither are useful at all, and I've forgotten at least 95% of it.
College is not vocational school. Its mission is rooted in enlightenment thinking: By being exposed to great minds you become a better citizen of the world. True, you will probably never need to explicitly discuss much of what you read from the Western Canon. But there is a reason why we have been studying these books for the last 300 years. They equip you to tackle life. They add nuance to your understanding of ethics and morality. They complicate your view of the human condition. They change your reception of the signal of life experience from black and white to HD.
The same holds true for social science and physical sciences. You might not use a specific communication theory, but you have learned to view information flow in a more critical, nuanced light. Do you really think 18-year-old Jon is equally equipped to tackle life as 22-year-old college graduate Jon? Or did four years of exposure to the detailed thinking of smart minds perhaps facilitate some mental maturing — even if you didn't agree with everything you learned.
In the end, however, I'm not qualified to provide a great defense for the liberal arts. For this, I should defer to those that have done so with informed eloquence.
Conclusion
I appreciate Jon's thoughtful essay. We differ because of the following three observations that I hold to be true:
For a large number of entry-level jobs, your GPA does matter.
Getting good grades does not require you to work more than most students.

Their

There is a value to learning things that you don't have immediate practical use for.
If you agree with these observations, then you fall into my pro-grades camp. If you believe them flawed, Jon's conclusion will seem more rational. Either way, it's nice to have the opportunity to engage in well-reasoned debate on the topic.
What are your thoughts? Do you regret trying to score good grades?