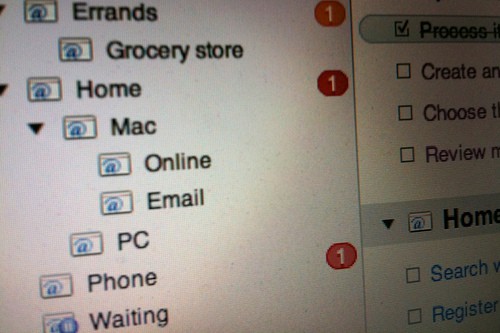 The Depths and the Shallows
I worry a lot about deep work (giving sustained attention to hard things that create value). As a professor, deep work is required to produce new results. Therefore, the more I do, the better.
I often envy the schedules of professional writers — like Woody Allen, Neal Stephenson, or Stephen King — who can wake-up, work deeply until they reach their cognitive limit, then rest and recharge until the next day.
The simplicity of this rhythm is satisfying. I could never emulate it, however, because, like most knowledge workers, I'm also saddled with quite a bit of  shallow work (task-oriented efforts that do not create much new value). You'd be surprised, for example, how much time you spend after you write an academic paper, formatting it properly for publication (a scene they seemed to skip in A Beautiful Mind).
Most knowledge workers face this same battle between what's needed to make an impact in the long term, and what's needed to avoid getting fired in the short term. Professors, however, are particularly good (or, at the very least, particularly concerned) about preserving deep work in the face of mounting shallow obligations. The reason for this attention is simple: tenure.
A Referendum on Depth
During tenure review, a professor's body of published work is put to scrutiny by a panel of experts. Their goal is to assess how much new (intellectual) value you created in your field. There's no hacking this process (the panel contacts multiple academics from your same research niche and says: "tell us honestly — and confidentially — is this guy's work really that impressive?"). There are no points given for the fact that you always respond to e-mails quickly or built up a lot of Twitter followers.
At the end of the review, if it's decided you've made a major contribution to the world of ideas, you get a promotion. If not, you're fired.
Most knowledge work fields, of course, don't have the equivalent of tenure review. But an interesting thought occurred to me recently: What if they did? Imagine that after a few years a panel of outside experts in your industry was going to scrutinize the contributions you've made — not to your company, but to your industry — and fire you if they're not impressed with what they find. How would this change your daily habits? My guess is that you'd spend less time checking e-mail.
Personal Tenure
I won't suggest that you formally replicate all the elements of tenure review in your own work life, but there's something to be said for replicating the basic idea. Every two or three years, for example, consider stepping back and assessing the actual amount of new value you've created in your field. If your hypothetical tenure committee is not impressed with the results, fire your current habits.
I suspect that there's a large number of well-educated and ambitious knowledge workers out there who would come away from such a review realizing that their attention has been dedicated almost exclusively toward mastering the shallow: doing what they're asked as quickly as possible, and occasionally suggesting new "initiatives," like setting up social media accounts for their company, that are satisfyingly accomplishable, but also easy to replicate and not a source of new value in the world.
This is why this type of review is important. Deep work is not natural. It's not going to be your first instinct when asking "what should I do next?" But this is also what makes it so effective when you succeed in making it a priority.
(Photo by tsmall)
#####
My friend Dan Schawbel just published his latest book: Promote Yourself. Dan is an expert at something I know very little about (and wish I knew more): making sure your skills are appreciated once you've put in the time to develop them. His expert take on these soft skills arguably provide a nice counterpoint to my relentless drumbeat focus on hard skills. If it sounds interesting, you can find out more on his book site…