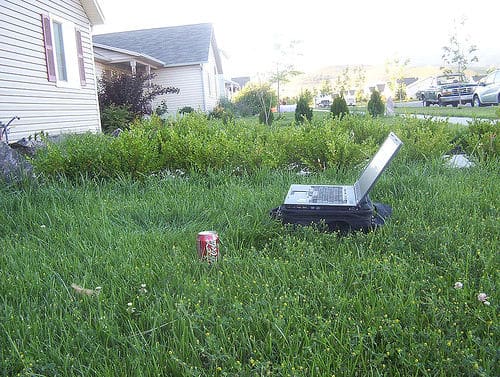 The Amazing Roto-Mill
I've been toying with a (potentially) interesting thought experiment recently. Imagine you walk into a hardware store and a helpful clerk comes up to you holding a weird looking tool.
"Here's our latest and greatest lawn care tool," he explains. "It's called a roto-mill. It has a reinforced auger head that spins at 1600 RPM."
"Why do I need a roto-mill?", you ask.
"I don't know," he replies. "I want you to buy it, take it home, dedicate a few hours every weekend to trying it out in your yard, seeing if you can find a use for it. Who knows, you might even find it fun."
"But I have other things to do on the weekends," you protest, "things I know are useful and things I know are fun."
"If you don't dedicate your time and attention to working with this roto-mill," the clerk warns, "you might miss out on some benefit that we're not thinking of now. I don't see how you could afford such a risk in today's age of modern yard tools."
A (Contrived) Analogy
This dialogue, of course, is contrived, but you'd likely agree that if you were that customer, you'd walk out of the store, perhaps worried that the clerk was mentally disturbed.
What intrigues me, however, is that this is essentially the same conversation many have with high tech companies when they release their latest, greatest social media tools. If we replace the word "roto-mill" with "snapchat," for example, the above suddenly seems more familiar and somehow less absurd.
But why?
I'm the first to admit that this thought experiment is not perfect: there's money involved in buying a yard tool, but not so directly involved in trying an online tool; entertainment is perhaps not being valued fairly; etc.
But still, an interesting Monday afternoon thought…
(Image by Lance Fisher)