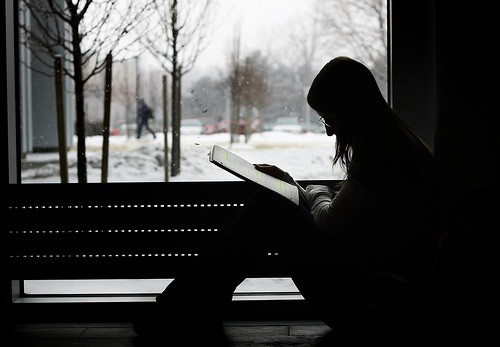 The Double Degree
A reader recently pointed me to the following question, posted on Stack Exchange:
I am studying a combined bachelor of engineering (electrical) and bachelor of mathematics; I just started this year and will graduate in 2018. The reason why I am doing double degrees and not a single degree is because I love both electrical engineering and mathematics and I could not ignore any of them. So with this in mind, I am thinking of doing two PHDs when I graduate (one in electrical engineering and one in mathematics). Is this a good path or I should concentrate on only one of them?
The responses in the comment thread for this question are fantastic, but in this post I want to add an additional thought to the conversation.
The Student Passion Problem
Over the past few years, I've been writing a lot about the negative impact of the passion mindset on recent graduates. The above question reminded me that it is easy to forget this mindset's negative impact on those who are younger, especially students.
(Indeed, I was first introduced to the problems surrounding passion when advising undergraduates struggling with their choice of major.)
The above student is a perfect example. He feels compelled to maintain a double major (and perhaps even an absurd double PhD) in two hard fields, which, as I've argued here and here and here, is a recipe for unnecessary stress and burnout.
Why does he feel compelled to make this sacrifice? He "loves" both fields.
From an objective perspective, what does it mean for a second semester freshman to "love" electrical engineer or mathematics? At best, it means he enjoyed a handful of courses on the topic and/or thinks it sounds interesting.
To feel real passion for an academic subject, by contrast, requires years of honing your craft. Until then, you're pursuing an idealized simulacrum.
The obvious advice to this student, then, is to choose one of these topics that interest him and then invest the time necessary to learn the craft and develop a true connection to the material. In fact, as long time Study Hacks readers know, this strategy of doing a small number of things really well is my number one piece of advice for college students looking to enjoy life and have interesting options after graduation.
But the passion mindset that dominates our culture corrupts this thought process. Because we're taught at an early age that we have preexisting inclinations that matter above all else, it's easy to mistake any idle interest or yearning as an obligatory pursuit — regardless of the consequences.
In other words, when talking to students about passion, it might be better to present college as a place to learn to develop passions, not follow ones that you've convinced yourself somehow already exist.
(Photo by JSmith Photo)
####
Student overload is on my mind as I'm heading up to Middlebury on the 10th to give my talk on escaping the cult of overwork. If you're in the area, I encourage you to attend.