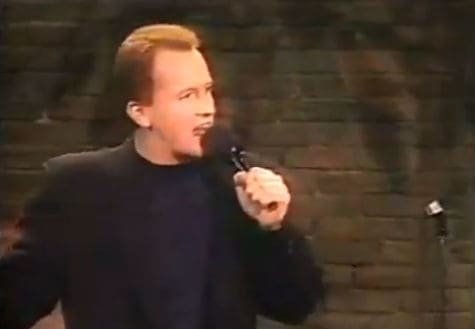 The Evolution of Louis C.K.
I sometimes listen to a stand-up comedy channel on Pandora. Driving home the other day, it served up an old clip of Louis C.K.
Here's what surprised me: he wasn't that good.
His material wasn't original (one of his gags was about wearing adult diapers) and his pacing was rat-a-tat-tat night club style.
Louis C.K. today, of course, is an exceptional comedian — arguably the best stand-up in the business at the moment.
I bring this up, because American culture (similar to ancient Greek culture) likes to attribute significant accomplishment to outside sources. Whereas the Greeks attributed moments of great heroism or creativity to the presence of the relevant God, Americans love stories of prodigies imbued at birth with stunning talent, or people driven with clarity to their destiny by an unmistakable passion.*
These stories are compelling, but I'm more drawn to narratives like Louis C.K. — narratives of people who polish their craft deliberately, night after night in crappy clubs and hothouse writer rooms (C.K. honed his asburdism writing for Conan O'Brien), then, one day, look up and are surprised to realize that they've become a star.
#####
* Please don't, at this point, tell me that Louis C.K. persisted only because he had a clear passion for comedy. This necessity-of-pre-existing-passion fairy tale is common but I think just as absurd as depending on a Greek God to guide you. Work and life is complicated. Comedians like C.K. suffer from extensive insecurity and doubt. They don't wait to feel like they are doing the right thing, they work hard to make it the right thing.