The 6-Hour Work Week

Last weekend, I decided it would be an interesting experiment to start tracking the hours I spent in a state of hard focus. I only counted hours where I was mastering new material (e.g., with the textbook method), engaging in a serious research discussion, or trying to formally write up new results.
I have done such tracking before, but not recently. I figured it would provide a helpful metric for my craftsman in the cubicle project. Here's my tally for the four days I've tracked so far: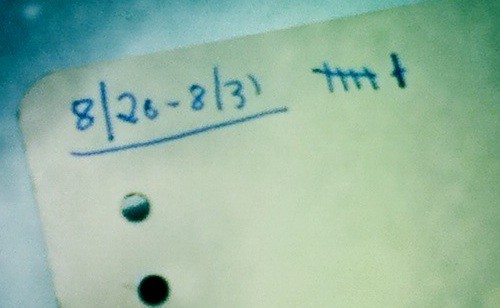 It's depressing.
I have caveats — I was traveling through late Monday night and I was at a retreat most of the day yesterday — but still. I'm embarrassed by how few hours I managed to spend on work that really matters.
I have a general and a specific conclusion to make here…
The general conclusion: I think most knowledge workers probably way overestimate how much time they actually spend improving and applying the core skills that make them valuable. Keep a similar tally for a week, you'll be surprised by what you find. This underscores the importance of the type of project I'm running here: if we don't apply deliberate efforts in our quest to become craftsmen, our progress will be glacial. On the flip side, if we do apply these efforts, we have an opportunity to jump far ahead in our value.
The specific conclusion: As the summer gives way to the school year, I have my work cut out for me. I'm going to continue to track these hours for the near future, and let this tally drive me toward the hard decisions necessary to continue my quest to become "so good they can't ignore you."
#####
This post is part of my Craftsman in the Cubicle series which explores strategies for building a remarkable working life by mastering a small number of rare and valuable skills. Previous posts include:
#craftsmanincubicle