Dear Student,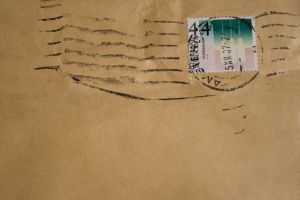 It's April. If you're a high school senior, this means college admission decision season. Fat envelopes will soon be arriving. Though, as I understand it, stalking the mailman has long since been replaced with the ritual of obsessively refreshing the admission department's web site. Same idea. Your fate will soon be known.
Yes, within weeks you'll know who got in where. The rumor mill will begin its frenetic churn. You'll begin trying to pattern match the results, attempting, vainly, to figure out the logic behind the decisions. But no matter how hard you cogitate, no model you devise will really explain why that asshole Peter got into Dartmouth while you were rejected from Northwestern.
Eventually, you'll come to the conclusion that the decisions are more or less random. They're not. But you don't have nearly enough information to understand them, so don't sweat it.
The next thing that will come to mind is a simple question: what's next?
This is where I come in…
Your temptation will be to treat college like another admissions process. You probably imagine that four years down the line the task of getting a job, or getting accepted to graduate school, will be, more or less, like getting into college. Roughly speaking, you believe that some collection of admission-style officers will one day review your college resume, check your activities, your grades, make sure you're well-balanced in all the right ways, and then promptly reject you so they can hire that asshole Peter.
But here's the thing, and I really can't stress this enough: it's not like this at all.
No one cares about your college resume. If you're applying for a job, your grades and, maybe, your major, will be used as a rough screen to see whether or not you're granted an interview. That's it. The rest is about you.
No one cares about your laundry-list of activities. No one cares that you tripled majored or took really hard course loads and were often up late and unhappy and grinding it out because you — dammit — are hardcore! [Sound of no one caring]
If you end up applying to graduate school, here's another secret: there are no admissions officers for grad school. It's professors who will review your application. And they care about exactly one thing: do you have the ability to do research? Again, laundry-list, triple-major: irrelevant.
Even the vaunted professional schools — law school, med school — are much more formulaic in their decisions than you might imagine. Do you want to go to Harvard Law so you can use your lawyerly skills to save the indigent and help the downtrodden? Get a high LSAT score. Your 19 different volunteering gigs and that expensive week spent building houses in South America won't matter here.

How then should you fill your time? The answer is simple: living the best possible life. College is not just another stage to help set you up for your position in the real world; it's not a process you have to suffer through to achieve the real benefits down the line. College is the real world. If you don't start living the life you want now, then when are you going to start?
Here a few ideas to keep in mind:
Take courses that interest you. Don't pile on too many hard subjects during the same semester. Allow yourself to really get into the material. Think about your readings. Question what you encounter.
Allow yourself the time needed to do your schoolwork without becoming overloaded. This means: don't sign up for too many activities. Find one thing you really enjoy and focus on it. That's enough.
Explore with your free time. Go to talks. Make friends. Chase down wild, random opportunities.
Here's where it gets interesting. If you follow this approach, and live the life you want to live starting from your first day on campus, two things happen.
One, you'll be happy. (A non-trivial feat in today's age of overburdened undergraduates).
Two, you'll be surprisingly successful when it comes time to hunt down post-graduation opportunities. Your grades will good, because you didn't overload your schedule and you engaged what you were learning. That focus you afforded to a single activity will probably have taken your involvement to really cool places. And that free time spent chasing down random opportunities led you to actually catch a few, making you one of the more interesting people in your graduating class.
And here's the relevant rule for post-graduation: Interesting things happen to interesting people. Boring things happen to over-scheduled boring assholes like Peter.
But that's getting ahead of ourselves. When your college acceptances arrive, take a moment for congratulations. Then put the whole admissions experience behind you. It's time to stop thinking about the future and start thinking about your now. In the real world — the world beyond the high school pressure cooker — the rest has a way of taking care of itself.
Sincerely,
Cal