Grad School Without Ulcers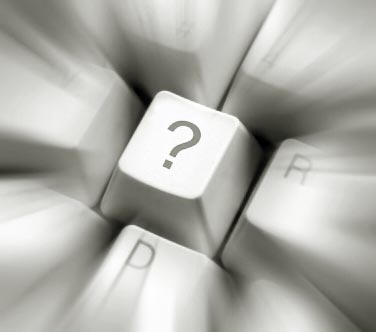 I recently received an insightful collection of questions from a Study Hacks reader. In short, he was trying to reconcile my philosophy of radical simplicity with the ambitious goal of getting accepted to a good graduate program. I address his main points below…
You recommend that students not kill themselves doing obscenely hard work loads and working their butts off for straight-A's. On the other hand you say that grades are important for graduate school admissions. Would you please write about how someone who wants to go to grad school can best apply your radical simplicity ideas?
This is an excellent question. I like it because it highlights a common misconception.
I'll start by clarifying my position. Grades are important. You should get good grades. (This should come as no surprise considering that I wrote a book titled How to Become a Straight-A Student.)
If you review my recent radical simplicity manifesto or my open letter to new college students you'll notice that getting good grades is a core motivation. The logic proceeds as follows: If you focus on one major, and a reasonable course load, and not too many activities, you will be able to really engage your courses and avoid the typical student assignment shuffle; i.e., spasmodically flailing from one deadline to the next.
The results of this engagement:
You get good grades. It's crazy how easy it is to get an 'A' when you like and understand the material.
You do so without a lot of stress. This is especially true if you couple this reduced schedule with the type of efficient study habits preached here every week.
You get really good at the material. Your professors will notice that you really understand and care about what they're teaching. They end up writing great recommendations and offer interesting opportunities to you. (It's these "department stars" that have the easiest time getting into graduate school. It's somewhat ironic that the way to become a star is to do less. Ironic but awesome. )
This brings up, I think, a more important point. Why did this reader interpret the radical simplicity manifesto to say "don't sweat grades?" The answer: students are deeply committed to the false belief that grades must be the result of a sacrifice requiring hard, stressful work.
This belief is so strong, that when this reader saw the idea that you shouldn't work your butt off, he made the immediate, intuitive leap that this also means you shouldn't worry about grades.
One of the key messages of this blog and my books is to dispel this myth. To get good grades with a reasonable schedule and reasonable study habits is not a hard task. To get good grades with a crazy schedule and a triple major and two thousand activities is near impossible.
Let's move on to his next interesting question…
Other than research, what else does someone interested in grad school need to be doing — and not doing — and how do we free ourselves up to live a great life while not jeopardizing our chances of getting accepted?
I'll share my understanding of graduate school admissions, which applies mainly to the sciences. (I invite feedback from those who know more than me on these topics). From my experience, to get into a good graduate school, you need:
To get good grades in the relevant subjects.
Be known as one of the best students in your major.
Demonstrate, unequivocally, that you can handle the demands of research.
Notice that becoming president of 10 clubs and volunteering on the weekends does not make this list. In the few casual conversations I've had with professors who served on graduate admission committees, I've never once heard a mention of something outside of a student's grades or research experience.
Practically speaking, this means the following advice applies to the aspiring grad student:
You should slash and burn your schedule to the point that you have more than enough time to really focus and engage with the courses in your major. Don't double major. Don't pile multiple hard courses into the same semester. You need to live and breath the core material. No one cares if your schedule was hardcore. Get over it.

Get started in research. Don't be lazy. A common tale here at MIT: a hardcore (read: over-scheduled) student signs up to do undergraduate research because he heard it was important for graduate school. Because the student is so hardcore, this involvement soon becomes seen as an annoyance — one more thing among dozens eating away at his limited, stress-saturated time. The student does the bare minimum. Makes excuses. And, eventually, the professor forgets about him. Don't do this! Instead, go beyond the bare minimum. Do good work fast. After a year or so of proving yourself you'll be rewarded with the type of responsibilities that will, down the line, impress the professors reviewing your file.
Time permitting you can add back at most one serious extracurricular activity. This provides some non-academic balance to your life. But this all about you. So don't do it unless it's something you find meaningful. Also, don't add more than one thing. It's key that you leave a sufficient buffer of free time to relax, and decompress, and pursue random opportunities.
Take this all with a grain of thought. But I think these basic concepts are sound. To summarize, the key to getting into graduate school: focus on your major; be a good researcher; don't do too much else.
The good news is that this lifestyle is quite reasonable. You like your classes, become an expert in your subject, don't feel overwhelmed, and have plenty of time left over to relax. Not a bad way to spend your four years on campus.
So to answer the question that titles this post: Yes. And you'd be a fool to try it any other way.