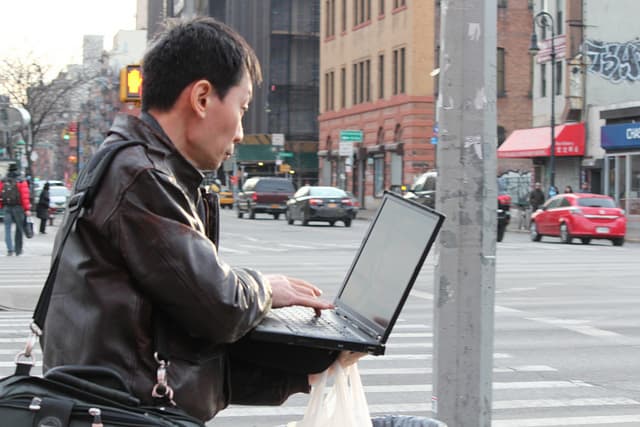 The Attack of the Inbox
Not long ago, I was listening to Pat Flynn's podcast. Pat is an excellent podcaster, so it doesn't take much to convince me to listen, but this time I was particularly interested because the episode title caught my attention: 9000 Unread Emails to Inbox Zero.
Pat tells the story about how his email inbox grew along with the success of his online brand. He used to try to empty his inbox. After a while, he began to consider "only" 100 unread messages as a victory. Then, one day, he looked up and his inbox had expanded to 9000 unread messages.
Something had to give.
Pat's solution was radical: he hired a highly-trained executive assistant who could devote many additional hours to sorting through the communication deluge before it reached Pat. He still spends a lot of time on email, but at least now it's tractable.
Longtime readers will not be surprised to learn that the subtext of this story depresses me.
I am, as you know, a big proponent of deep work — as I think this activity can produce a professional life that's both successful and deeply meaningful. But as Pat's experience seems to attest, our current digital economy has perverse incentives: forcing you, it seems, to fragment your time into increasingly small, anxious slivers as recognition for your skill grows.
To me, the idea of needing to hire assistants to increase the amount of one-to-one communication you can fit into a single day is, to steal a relevant phrase from George Packer, a truly "frightening vision of the future." 
But then Brett McKay came along and gave me hope…
The Deep Life of Brett McKay
Brett and his wife Kate run the Art of Manliness (AOM) website and Brett hosts the accompanying podcast (which is a favorite of mine). AOM is famous for its smart, detailed, and above all, long posts on fascinating topics.
Brett and Kate sometimes spend weeks researching just a single article. It's a site, in other words, that built its success on a foundation of deep work.
Which is why I was not at all surprised (though relieved) when Brett recently revealed to me, in a podcast interview about my new book, their unorthodox strategy for dealing with the massive flow of emails that their popular site used to generate.
Here's a screenshot from their contact page:

Brett mentioned that before they removed their email address from their site, the time he spent answering emails — like Pat also experienced — become unwieldy. Eliminating that task freed up massive mental resources.
I asked him whether this shift away from a publicly available email address hurt the traffic to his site.
"It didn't make a difference," he replied.
This case study warms my heart.
We spend so much time figuring out better ways to filter, automate, outsource and otherwise manage the sources of seemingly mandatory distraction in the digital age that we forget to step back and ask whether these distractions really need to be in our lives in the first place.
(Photo by Lisa Leggio)