Longtime readers and recent podcast listeners know that I'm a massive advocate of a productivity technique called time-block planning, which is at the core of my strategy for getting important things done in an increasingly distracted world.
After years of hand-formatting generic notebooks to satisfy my time-block planning needs, I decided to design my own planner optimized for exactly this activity.
Here's the result…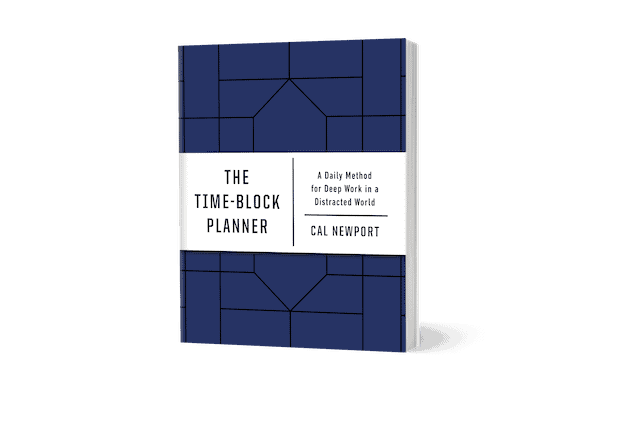 The Time-Block Planner will be available everywhere books are sold online on November 10th and can be pre-ordered today (UK link).
I'll share more details on the planner and the method it encodes as we get closer to the publication date. In the meantime, however, I wanted to discuss a special event I'm organizing for those hardcore time blockers who pre-order the planner before November 10th.
The event is called Time Block Academy.
It's a live Zoom webinar that will be held November 13th at 3pm eastern. During the event, I'll answer both live and pre-submitted questions about time blocking, productivity more generally, or whatever else is on your mind — sort of like a live episode of Deep Questions attended by a select crowd.
To gain admission, pre-order the Time-Block Planner at your preferred retailer, and email your proof of purchase to [email protected]. My publisher will email you back with details about the webinar, as well as a link to a video tutorial I created that gives you a sneak peak of the planner and how it works.
(US Residents, 18+. Ends November 09, 2020. See terms at this link.)