From the reader mailbag: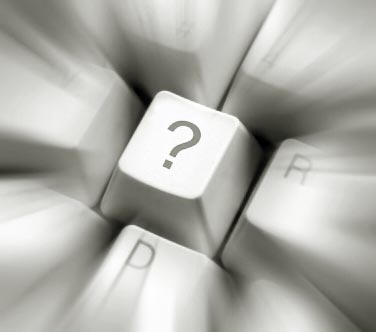 College classes are generally spaced out; each class meets once or twice a week and you take only 4 to 6 classes per semester. Isn't applying your tips to a class schedule like this easier than applying them to a rigid high school schedule of 9 periods, 7 of which could be AP (which is how my schedule is based next year)?
Cal responds:
High school has a different rhythm than college, and therefore requires a slightly different approach. With this in mind, I have two big pieces of advice…
First: it is easier to screw yourself with your schedule in high school. At the college level you take a small number of courses all of which are expected to be tough. In high school, on the other hand, you have 8 or 9 periods to fill. It is not expected that every one of these periods is equally hard. There is lunch, and gym, and maybe a study hall or two. There is also the possibility of lighter electives or vocational classes sprinkled throughout.
If, however, you try to fill most of these periods with the toughest possible classes — ahem, 7 A.P.s !? — you can get into a situation where it's almost impossible to keep up. So my first piece of advice: craft a balanced schedule.
This basic advice has become harder to preach because, at some point, high school students collectively decided that the more A.P. courses you take at once, the better your chances of getting accepted at a top college. This is masochistic nonsense. It has no basis in the reality of how admission decisions are made.
My advice: Don't schedule more than two A.P. courses per term. Balance them with other courses you enjoy. Do well. And stop killing yourself! In my humble opinion: 7 A.P.s at once is ridiculous; your health will suffer, your grades will become erratic, and it's not going to help you get into Harvard. So why do it?
My second piece of advice: start early and work constantly. There are many more assignments in high school, but they are also much smaller than college assignments. The key is to avoid pile-up. An efficient strategy is to put in 1-3 hours every weekday at the local library. The quiet lets you focus and rip through your work.
While I'm at, I'll mention that you should not write papers all at once. Do little pieces throughout the weeks leading up the deadline and finish it in one final weekend spurt. Never — and I can't emphasize this enough — work on or near any machine with an Internet connection. Facebook and IM will increase the time required to finish a writing assignment by a factor of 3 or 4. Write first. Go online later.
Thus endeth my high school fire and brimstone study sermon…
From the reader mailbag:
I have been trying to get better at studying for the past 2 years of college. An autopilot schedule is exactly what I need, but that's harder said than done. Any tips?
Cal responds:
As I've learned from my College Chronicles experience, it's difficult to jump from disarray into precision organization all at once. It's just too much. What happens is that small things in your new super schedule will slip through the cracks and this, in turn, will destabilize the whole shebang, quickly sliding you back into your old ways.
My advice: start slow. Maybe with just one or two autopilot sessions per week. Try this for a month. Once you get used to reaping the benefits of getting some work done regularly, habitatize a few more obligations. The students with the most efficient study systems tend to get there step by step.
If you're looking for a little more guidance, you might check out Scott Young's recent articles on conducting 30 Day Trials.
From the reader mailbag:
I am interested in reading your books. Does the content of one book build on the other, i.e. where should I start — which book?
Cal responds:
Here's my advice: buy several hundred copies of both then distribute them to your most influential friends in the popular media.
Once this is complete, then keep in mind that neither book really follows the other. How to Win at College is 75 pithy rules for improving all aspects of your college experience. How to Become a Straight-A Student focuses entirely, and in great detail, on the academic piece of college life.
You can read excerpts of both here. There are also more than 25 Amazon reviews of each here and here. (As I always mention, only a handful of the early reviews for each are from people I know.)