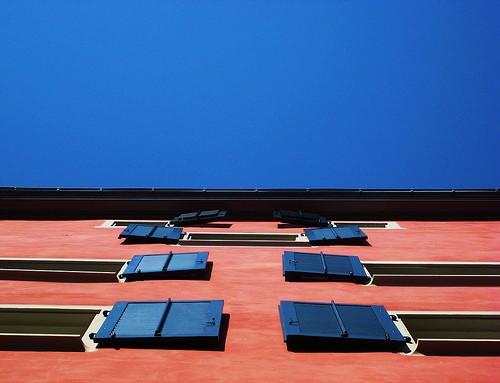 An Old Town Wander
Earlier this evening, I explored the cobbled lanes of Zurich's old town center. Switzerland is infamous for shutting down on Sundays — a legacy of a rigid Protestant past — and tonight didn't disappoint; I often had whole streets to myself: the fading sun lighting the Renaissance-style row houses in the same way it has for hundreds of years, stretching back to when the city was still run by the guilds.
The scene, naturally, infused me with a sense of timeliness. I imagined the craftsman and apprentices who honed their skills in this late-medieval industrial center, and this got me thinking…
The Lost Craftsman
Craftsmanship fascinates me.
In his eponymous treatise on the subject, Yale Professor Richard Sennett calls craftsmanship "an enduring, basic human impulse, the desire to do a job well for its own sake." The craft culture in pre-industrial Zurich, as it did throughout the history of skilled labor, provided apprentices a way to harness this desire, and use it to transform the slow, uncomfortable mental labor of getting better, into something noble and welcomed.
Sennett notes, for example, that the ancient Greeks saw their master craftsman god, Hephaestus, as a bringer of peace and civilization, saying: "Craft and community, for the early Greeks, [were] indissociable." Getting good wasn't just a sage financial strategy for the Greeks, it was woven into the fabric of their civilization.
Here's my concern: We've lost much of this craft culture.
Students, for example, maintain an antagonistic relationship with their school work and the mental strain it demands. They fall back on the pressure of a deadline or impending college admissions decision to force them into reluctant engagement with the material — a recipe for burnouts.
The same issue plagues the modern workplace, where work is reduced to fuel for a task completion system and we fear ambiguity or scale in projects. After a while, we require the constant low-dose dopamine drip of e-mail and profile checking to limp through the endeavor.
Hephaestus, we can agree, would be pissed about this current state of affairs.
The Craftsman in the Cubicle
I'm mentioning this topic now because it's one that has been sloshing around in my head for the past few months. I'm curious about what it would take to rebuild a sophisticated craftsman culture in academic and post-grad life — the goal being to repair our relationship with the difficult work of getting good.
Over the next few weeks, the blog might get somewhat chaotic with the news and events surrounding my new book release. (The book, by the way, touches on this philosophy.) In the meantime, I wanted to leave this thought to marinate.
We'll return to it soon.
(Photo by swisscan)