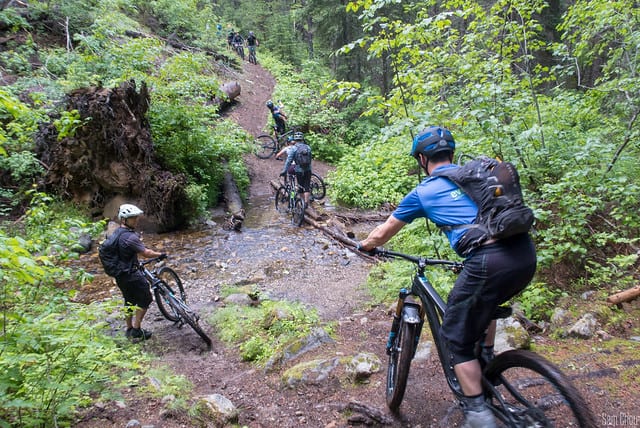 The Dynamite Circle has been on the periphery of my radar since my early days as a blogger. It's a small, subscription-based social network operated by the Tropical MBA web site, which caters to entrepreneurs running small businesses from exotic locations (I've been a guest on their podcast a couple times).
This network, abbreviated simply as DC, has around 1200 enthusiastic members. In theory, these individuals could have found each other and organized on existing major social media platforms, using custom hash tags and Facebook Groups, or perhaps gathering on a sub-reddit, or subscribing to each others' Instagram feeds.
All of this would be free and supported by slick apps with polished interfaces.
Instead, DC members pay around $500 a year to access a custom set of private forums: there are no sophisticated image recognition algorithms auto-tagging photos, or machine learning models carefully selecting posts to maximize engagement. And no one seems to care.
To help understand what's going on here, I asked co-founder Dan Andrews if he'd allow me to lurk around the DC network for an afternoon. He graciously agreed. What I discovered gets to the core of the long form social media phenomenon I've been writing about recently (c.f., 1, 2).
Here's what members do on the DC network:
They ask questions and offer advice on issues that are hyper-specific to the unique challenges of running location-independent small businesses. Some recent discussion topics I stumbled across in my casual browsing included: sharing experiences about using coach.me to improve productivity habits; describing a tool that makes it easy to test web sites from multiple different browsers; and a discussion of local marketing techniques.
They arrange real world meetings with each other. On the third Thursday of every month, in cities around the world, DC members setup real world gatherings of local members. Last Thursday, there were gatherings in San Francisco, Melbourne, New York, Bangkok, Austin, Monterey and Portland, to name just a few cities among many. Beyond these more regular gatherings, members seem eager to setup ad hoc meetings. I quickly came across a post from someone visiting the bay area, looking for a group with which to talk shop, and someone else seeking volunteers to join them in their upcoming mountain bike trip in Bali. As Dan explained to me, this coordination of offline connection is crucial: "there's so so so much that's happened 'beyond the forum' amongst members." 
Large social media platforms are useful for easy distraction, yelling at famous people, and, more seriously, large-scale activism. But long tail alternatives offer something equally as powerful: real connection, freed from the artifice of the major services, with people you'd otherwise have a find time finding.
In the long tail, there's no scrounging for attention, no trolls, no pile-ons by strangers who hubristically decree that you said the "wrong" thing, no desperate deception deployed through carefully curated photos, and, importantly, no compulsive over-use. Instead: just interesting people, putting aside some time to talk with some other interesting people in ways that makes their life better.
And on occasion, mountain biking together in Bali.