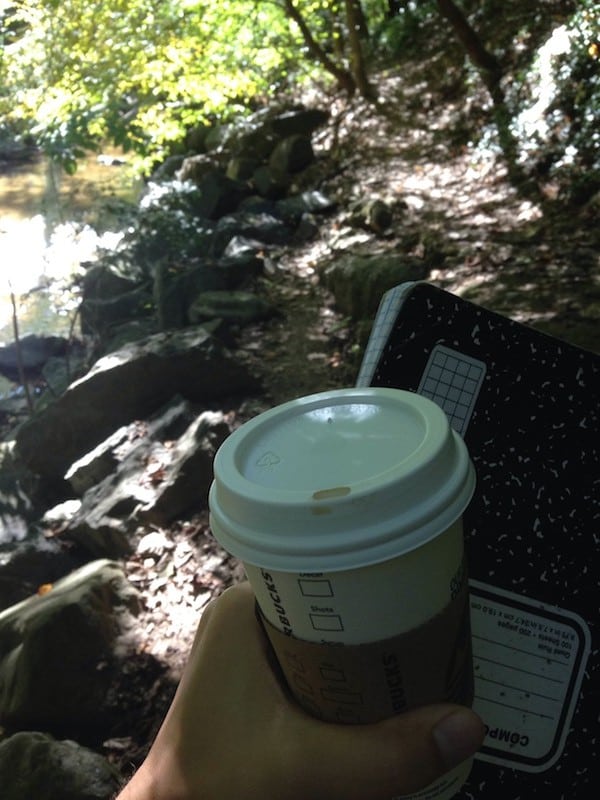 The Weirdo in the Woods

I took this picture last week. While most people enter the woods with a hiking stick, or perhaps a dog, I was the weirdo carrying a cup of coffee and a notebook.
But I was stuck on some early stage problems and needed some serious deep thinking to try to shake things loose — so I grabbed the tools of my trade and headed into the wilderness.
After about a half hour of walking and thinking, I stopped here to organize and record my thoughts: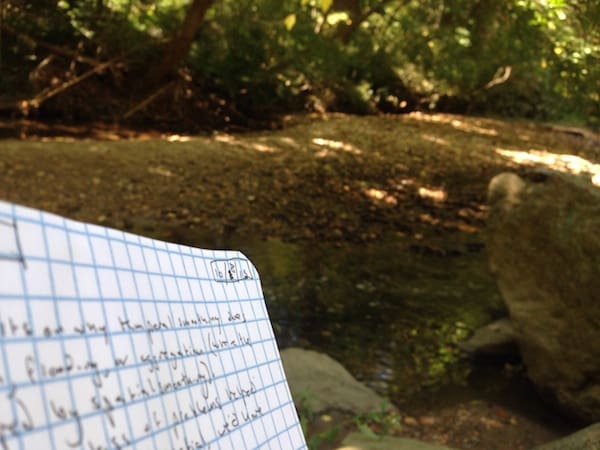 By the time I finished my meander, I had broken through my log jam. Ever since, I've been scrambling to catch up with the thoughts this unleashed.
The Outside Office
There's a surprising power to retreating to an outside office when there is serious thinking to be done.
Part of this power comes from the lack of interruptions. I brought my phone to take these photos, but usually I wouldn't, which means any attempt to steal my time and attention at my outside office would require hiking boots.
But an equally important part comes from the setting. Nature has a way of filling your senses without demanding your attention (c.f., research on attention restoration theory), which, when combined with the act of walking, behaves like a performance enhancing drug for deep work.
These experiences reinforce my belief that for professions that require creativity, our notion of what constitutes an "office" is one that can and should be productively expanded.