Precursors to College Student Burnout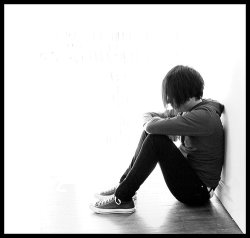 In 2006, professor Richard West of the University of Southern Maine, working with his student Stephanie Cushman, launched a study to find out more about student burnout. They hoped to answer two questions:
How many college students experience burnout?
Why do they burnout?
I recently stumbled across this paper in the Journal of Qualitative Research Reports in Communication. As you might imagine, I was quite interested in what they found…
The Study
Dr. West's gave 354 students in an introductory communications course the following survey:
Please define or interpret what is meant by college "burnout."
Have you experienced burnout in college?
What were the factors that contributed to your burnout in college
He discarded the surveys from students who had not experience burnout or who had defined the term to be something different than the phenomenon being studied. A rigorous coding technique was then used to categorize the responses to the third question.
The Results
Of the 354 students, around 237 surveys were used. In other words, around 67% of the students reported having experienced burnout at college.
Half of these students (49%) reported assignment overload as the primary factor driving their burnout.
A quarter of these students (24%) reported outside influences — which include family and financial issues as well as time management problems. The latter often involved the demands of part-time work.
Around 13% of these students reported lack of personal motivation as the problem. This included students who were not interested in their major, as well as those who were enjoying what the researchers tactfully described as an "overactive social life."
Around 5% of students reported that mental or physical health problems were to blame, and a similar percent cited issues with professors.
What This Means for You
The researchers were surprised by the impact of assignment overload. They had expected that mental health issues and problems with adjusting to the demands of college life would be the main culprits behind burnout.
We here at Study Hacks, however, know better. As I reported a few months back, overloaded course schedules are by far the most common source of major stress I hear about from students. If we assume that the sample in this study is more or less representative of college students in general, the conclusion is striking: around one third of all students will suffer from burnout due to their course load getting out of hand.
These odds are not in your favor!
Here's my conclusion: this is further evidence that you need to be extremely vigilant about your course selection. Choosing your courses is the most important and potentially dangerous activity you perform as a college student. While you're at it, don't forget about your extracurriculars. If these become too demanding, even a light course schedule can still induce overload.
Below I have listed a collection of advice articles to help you protect yourself from assignment overload…
Course Selection Advice
Activity Selection Advice
Balanced Living Advice