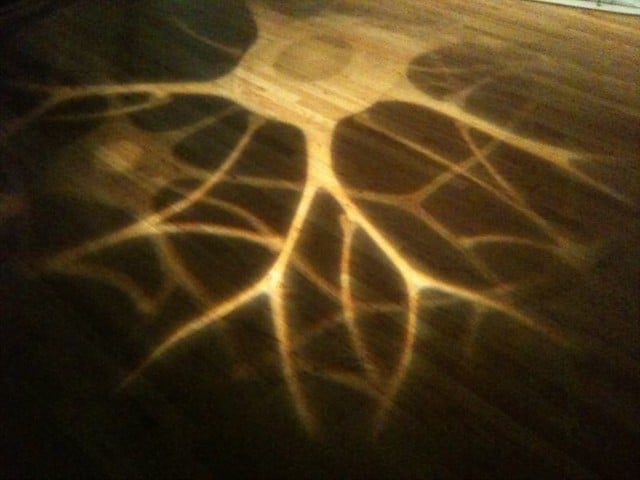 Last week, for the first time in a long time, I made a substantial change to the configuration of my email inboxes.
This might seem somewhat out of character. As readers of A World Without Email know, I'm largely indifferent about using hacks and technical fixes to improve your email experience. The real problem, I argue in that book, is the implicit decision to coordinate so much of your collaborative efforts with unscheduled back-and-forth messaging. This hyperactive hive mind workflow doesn't scale: once you have dozens of these conversations unfolding concurrently, you have no choice but to check your inbox constantly, as otherwise you might slow down the ongoing collaboration.
According to this analysis, the solution to email overload is not handling messages more efficiently, but instead preventing them from arriving in your inbox in the first place. You must, in other words, replace the hyperactive hive mind workflow with alternatives that do not generate so much unscheduled communication.
Motivated by these ideas, most of my efforts in recent years to tame my email have focused on implementing better processes — methods for collaboration that don't just depend on dashing off quick messages. And yet, I still found myself recently needing to make a change to the technical details of my communication setup.
The instigating factor was cognitive exhaustion. On a typical workday, I might put aside a single 30 – 60 minute block in my time-block plan to process my inbox. I use the term "inbox" loosely here, because over the years I've built up many different email addresses: my original Gmail address, which I setup back when the service was in beta testing and you needed an invitation to join, a couple academic addresses, and three writing-related addresses connected to my calnewport.com domain. I was forwarding all of these messages to my original Gmail inbox and using filters to move them into dedicated labels, creating mini-inboxes I could quickly cycle through.
The total number of relevant messages arriving through these six addresses on a typical day is not excessive. (Remember, I spend a lot of time combatting the hyperactive hive mind approach to collaboration). But I was still finding the process of responding to them to be oddly draining; a time block I dreaded.
In the end, it was research I had conducted for A World Without Email that helped reveal the issue. In that book, I give a thorough survey of the research literature on cognitive context switching. It turns out that it's expensive and relatively time-consuming to switch your attention from one target to another, as the process requires a complicated dance of neural network activation and inhibition. In the book, I used this research to underscore the costs of returning to your inbox every few minutes: each such check instigates another expensive switch. It also explains, however, why I was feeling such fatigue during the singular task of responding to messages.
The problem was not the number of emails I encountered, but the fact that were coming from multiple distinct contexts: my personal life, my academic life, and my writing life. Faced with twenty messages to answer, no single missive in the pile would require more than a few minutes of thinking to dispatch. The issue is the context switching between messages: a question from a family member, then a meeting request from a student, then a note about an issue with a podcast advertiser — switch, switch, switch.  The first reply is easy, by the tenth I'm blocked.
So I decided to separate these contexts. I now have three distinct Google Workspaces, each with their own username and password: one for my personal address, one for my Georgetown addresses, and one for my calnewport.com addresses. (Technically, I also have a fourth Google Workspace, for my New Yorker address, but I don't use it much.)
I no longer schedule "checking my inbox" as a general activity. I instead check these individual inboxes at times when it seems appropriate. I can already notice the difference. When every note in a given inbox falls within the same cognitive context, much less friction aggregates as I move from message to message. Furthermore, I can now schedule inbox checks adjacent to appropriate work blocks: checking my writing inbox, for example, at the end of a podcast recording session, when my mind is already thinking about relevant issues.
If we believe our minds to be black box computational devices, none of this makes sense. Why waste time maintaining three different inboxes if you end up processing the exact same number of messages each day as before? Once we realize, however, that our brain is not a computer, and that it functions in an idiosyncratic, messy manner, these types of humanistic productivity contrivances sometimes turn out to be exactly what we need.