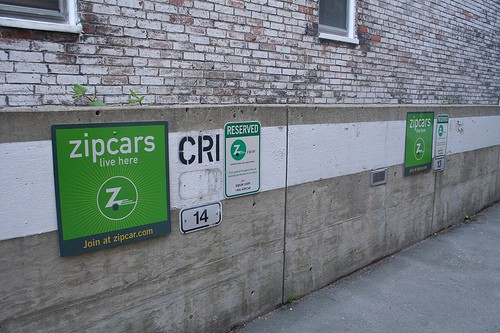 Problematic Passion
The Wall Street Journal's At Work blog recently featured an interview with Zipcar CEO, Scott Griffith. The title worried me: Zipcar CEO: "If You Don't Have Passion for Your Job, Quit."
Sure enough, in the interview, Griffith recalls that he had an interest in technology and transportation as early as junior high school. He then generalizes widely:
[W]e all kind of know what our passions are pretty early in life, and if you can figure out a way to align your avocation with your vocation, the sky's the limit for your career and your happiness.
This, of course, is the standard thinking on career satisfaction. As readers of my new book know, it's also dangerous advice. To reiterate: most young people do not have a clear passion. In fact, it's unclear what "passion" really means at this stage. Is it a hobby? An obsession? A vague interest?
Griffith is well-intentioned. And to be fair, he also precedes the above with the caveat, "it may not be that clear to everybody." But ultimately he's still reinforcing a dangerous trope: that we're all hard-wired for a specific profession.
As I've argued, this belief leads young people to anxiety and disillusionment when the reality of work doesn't match their dream job ideal. For most, passion must be cultivated over time, as part of a more general process of building skills and then leveraging these skills to control our career.
Put another way: passion is a great goal, but unless you're exceptionally lucky, it requires more than just a little day dreaming in the back of a junior high classroom.
#####
At around 6:00 pm this evening, I drew the winners for my one-on-one conversation contest. They have been notified by e-mail. Thank you everyone who entered. I wish I could speak to each of you individually, but with well over 150 book purchases submitted, I would have been glued to the phone for the foreseeable future!

In other book news, you might enjoy this excerpt from SO GOOD which ruffled some feathers over at Fast Company. Turns out people really like Steve Jobs. Who knew?
(Photo by crschmidt)