A Geek Goes Back to Basics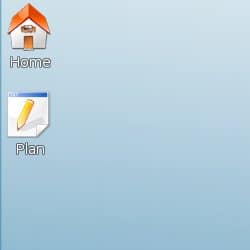 I recently received an e-mail from a college freshman. He described himself as "kind of a techie person," which he then unambiguously confirmed by noting that his productivity system made use of Evernote, his iPhone, a calendar application, and an online to-do list service.
"I like adopting new gadgets and technology," he told me. "But I feel it's becoming more of a hindrance than help."
Fed up with the maintenance of his crowded stable of productivity tools, this student recently tried an experiment in simplicity: he used only a paper notebook to informally organize his day.
"These were the most productive days of my life," he said.
Does this mean that the student was converted to productivity Luddite? Not quite. Though he had enjoyed immense productivity, he still felt a creeping dread about his new approach.
"I'm afraid that if I only depend on paper and pencil I'll lose something important or it'd be too hard to navigate after a few days."
This student's problem is a common one: how do you balance high-tech rigid solutions with low-tech informal solutions when organizing your student life?