4 Weeks to a 4.0 is a four-part series to help you transform into an efficient student. Each Monday between 3/30 and 4/20 I'll post a new weekly assignment to aid your transformation.
Welcome to Week 2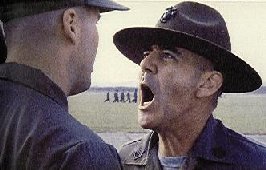 This is the second post in our four-part series 4 Weeks to a 4.0. Last week, I asked you to start an autopilot schedule and adopt a Sunday ritual. If you're like me, you're probably having some trouble making this schedule work. That's okay! Just keep adjusting; it takes some practice to work out the kinks. This week I want to move from the big picture issue of scheduling to something more tactical: notetaking in class.
Week 2 Assignment: Smart Notes
This week we're focusing on taking notes in class. To better target my advice, I've identified three major types of classes: non-technical (history, english, etc.); technical without math (biology, psychology, etc.); and technical with math (calculus, macroeconomics, etc.). Below, I've provided a specific notetaking strategy for each of these three types. This week, I want you to adopt the appropriate strategy for each of your courses.